Tibor Co. All Rights Reserved.
Thank you for visiting Tibor Co photo.
If you want to model, or you want to take pictures of
your kids or pets please Contact us.
We can take pictures or videos in your home, office or in
your favourite park.
We take videos now in HD 1080p
1920x1080
Don't forget to give us LIKE on Facebook here.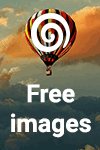 My microstock portfolio